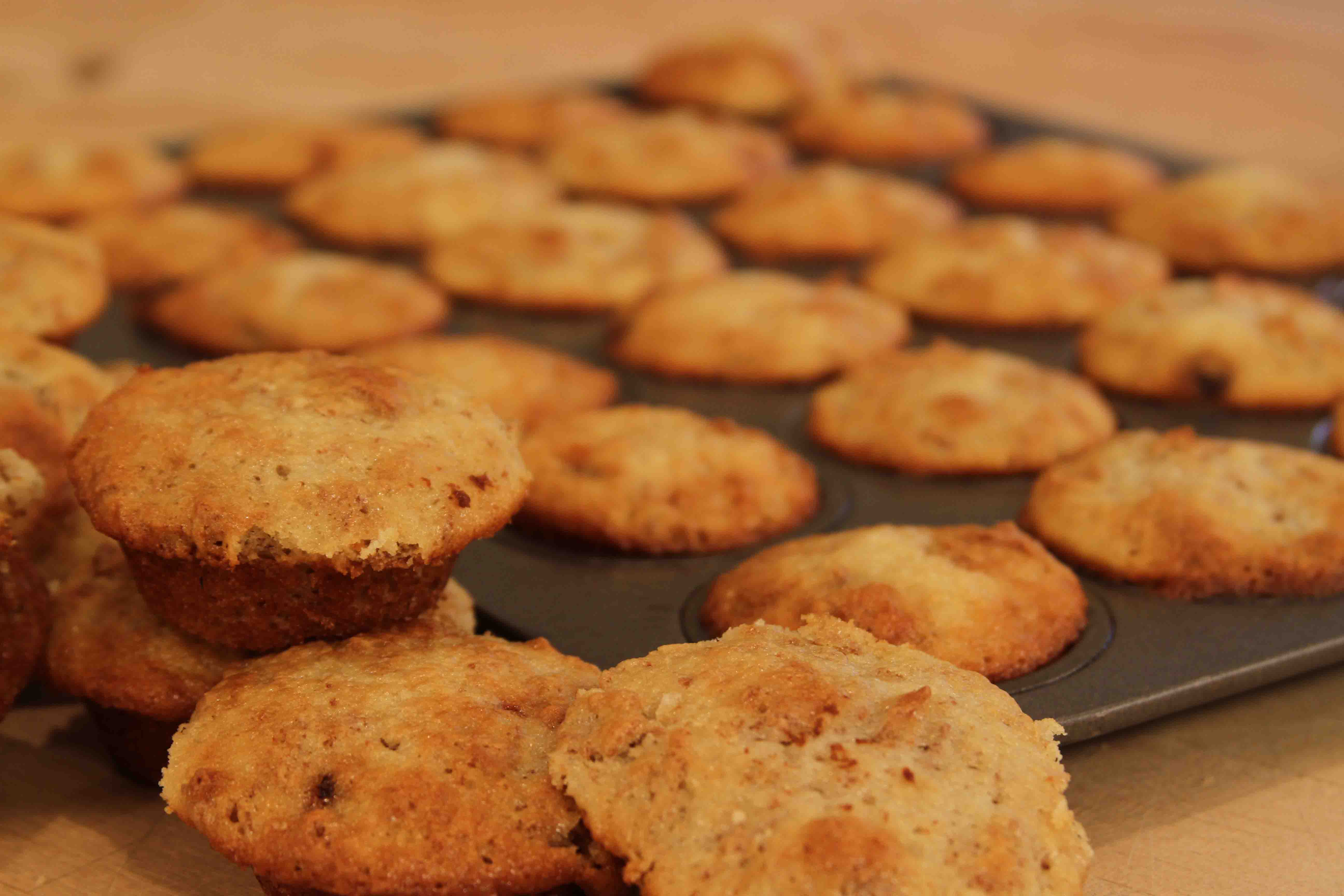 6-Week Bran Muffins
Yield
24 large or 48 small muffins
Ingredients
1 12 oz box of raisin and bran cereal flakes
¼ to ½ cup seedless raisins
2 ½ cups regular flour
2 ½ teaspoons baking soda
1 teaspoon salt
1 ½ cups sugar
2 eggs, well beaten
½ quart buttermilk
½ cup canola oil
Instructions
Preheat oven to 400-degrees.
Mix dry ingredients together well, and then add wet ingredients. Bake in small tins for 10 to 15 minutes, in large tins for 15 to 20 minutes.
Makes at least 48 in mini muffin tins, 24 in large tins. Fill either size to 2/3 full capacity.
About Chef