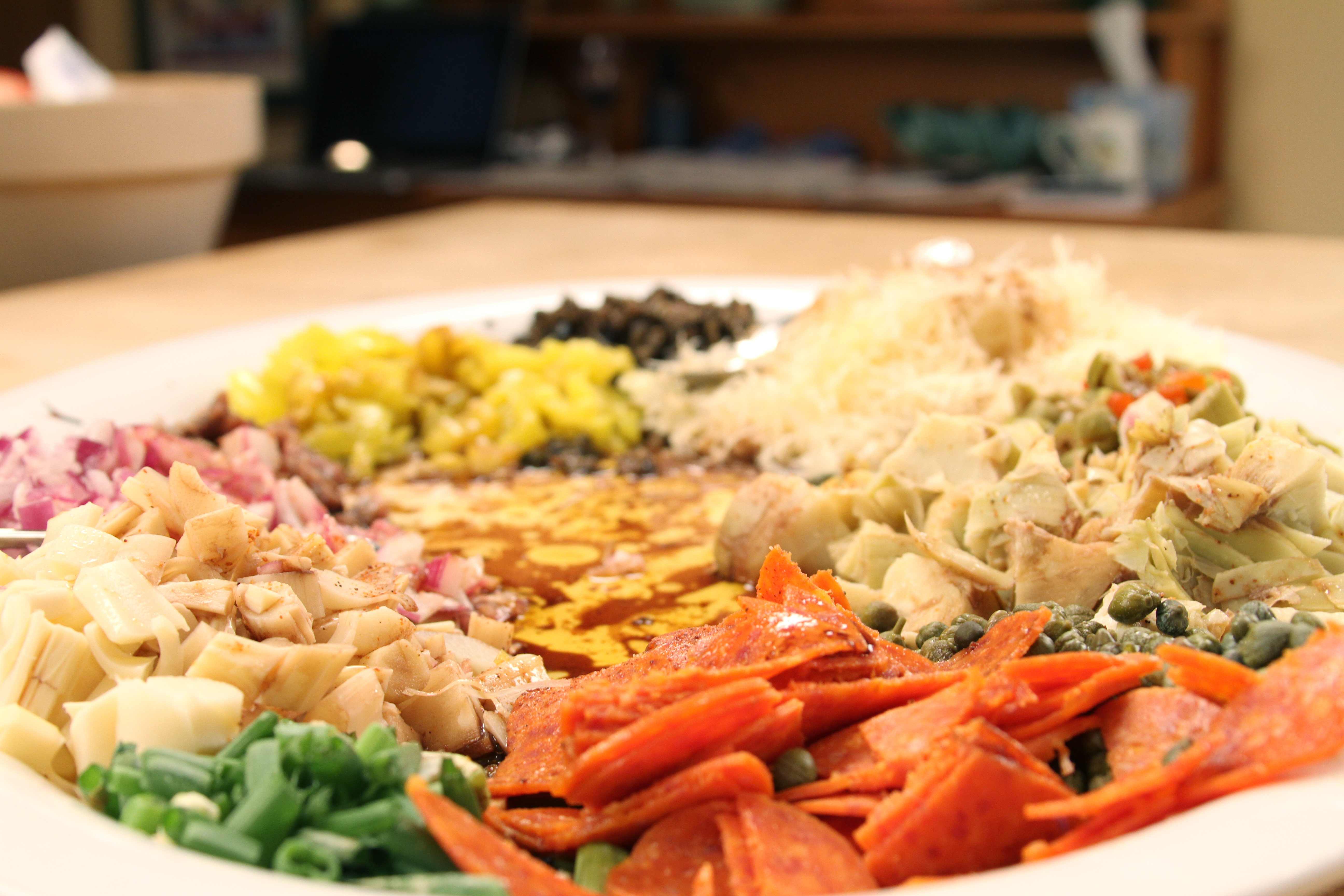 Antipasto Platter
Ingredients
2 cans chopped anchovies
1 8-ounce container Parmesan cheese
4 chopped green onions, tops and bottom,
1 8-ounce can of mushrooms
1 4-ounce can chopped black olives
1 6-ounce can chopped green olives
1 can chopped artichoke hearts
1 can chopped hearts of palm
1 package pepperoni sliced & chopped
½ half small purple onion, chopped
1 can chopped green chilies
1 box grape tomatoes, halved
¼ cup olive oil
3 tablespoons balsamic vinegar
1 tablespoon Creole seasoning
1-2 limes
Instructions
In a large platter that has a deep well, add in "mounds" around the edge of the platter.
Then over the mounds pour olive oil, balsamic vinegar, then sprinkle liberally with Creole seasoning, and juice of at least one lime, preferably two.
Remember to put plenty of "juice" in the well. Make adjustments according to your personal taste. You gotta serve with Ritz Crackers!!
About Chef