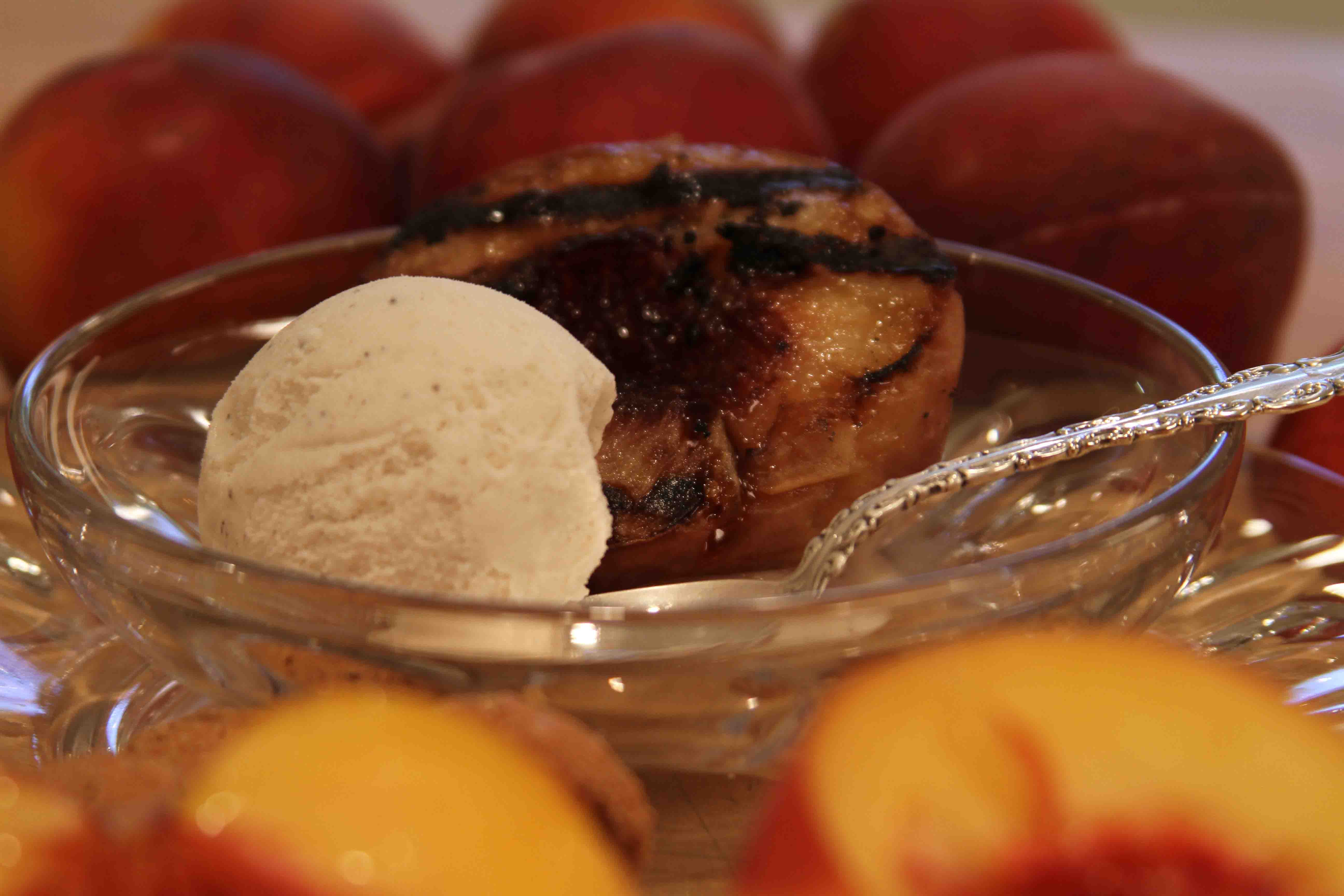 Grilled Peaches
Ingredients
2 peaches
1 tablespoon olive oil
4 teaspoons brown sugar
1 shot rum
1/2 teaspoon curry
1/2 teaspoon cinnamon
1 ounce rum (or bourbon)
vanilla bean ice cream
Instructions
Cut the peaches in half and remove the pit. Rub them with the olive oil and take them to the grill.
Grill over high heat for about 5-minutes per side beginning with the pit side down.
After you flip it add a teaspoon of brown sugar into the well of each peach drizzle with rum. Then sprinkle with curry and cinnamon (or any seasoning you'd like) then grill for 5 more minutes
Remove from the grill and serve with ice cream.
About Chef